Do you have an idea for the insane and quite possibly one of the most masochistic experiences on the planet, NaNoWriMo.  Don't get me wrong, I do my best writing during November.  When it comes to writing, I suck at sticking to a specific daily word count or a deadline, but for some reason, the thought of millions of other people suffering at the same time does it for me.
We all have our kinks.
Anyway, I digress.  To start NaNoWriMo, all you really have to do is make the commitment.  To complete it means at least you will have to write 50k in one month which comes out to 1667 words per day (unless you like to live dangerously like me and end up writing only 10 days but somehow overworking yourself to spit out the 50k.  For example, I had about 7800 needed on November 30th last year, and squeaked the words out roughly an hour before midnight).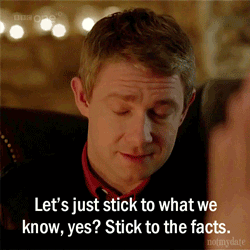 But, even as NaNo will tell you, most successful Nanoers have at least an idea of what their book will be about, come Nov 1.  That doesn't mean you HAVE to, but it's one of the first life hacks that I'll share to get you through November.
 Have an idea.  Maybe it's just your MC (main character).  Maybe just a generic plot.  But have something.  This won't take away your Pantser title either.  But it will allow you to at least have some idea of what to type on the first day.
Remember that you don't have to have everything fleshed out.  But as mentioned in my last post, having SOMETHING sure does make things a hell of a lot easier.  In the end though, only ONE THING gets these words on paper or the word processor: actually writing. It doesn't matter what your idea is, how great your MC is, or how many notes or lack of notes you have.  What matters is that initial commitment.  What matters is that you sit down and type.
There are some people out there who will tell you that NaNoWriMo is only for "real writers" but it isn't true.  Not in the slightest.
NaNoWriMo is for the dreamer, the person who is ready to at least try to make the commitment to the story that eats at their heart, mind, and soul.  Anyone can do it.
Will you?